STAND MIXER A MIXER DESIGNED
FOR MORE THAN BAKING
From weekend brunch to weeknight dinners, elevate everyday creations and make them stand out.
THE 2021 LIMITED EDITION STAND MIXER BASK IN THE BEAUTY OF LIGHT & SHADOW
Inspiration can strike at any moment, day or night. Let the Artisan® Series 5-Quart Limited Edition Light & Shadow Stand Mixer make each moment feel special.
CELEBRATE THE SWEETNESS. FEEL THE WARMTH. MEET HONEY: 2021 COLOUR OF THE YEAR
The latest colour of the year is a reminder of the sweetness of coming together in the kitchen.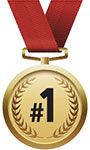 #1 MIXER BRAND
IN THE WORLD1
1Source: Euromonitor International Ltd; Consumer Appliances 2020ED; as per mixers definition;
Retail Volume Sales in units, 2019 data
BREAD BOWL WITH BAKING LID BAKE CRAFT-QUALITY BREAD AT HOME
Make everything from basic white to boule, from chocolate rye boule to brioche. This all-in-one bread baking set gets it done in 4 easy steps: mix, knead, proof and bake.
PASTRY BEATER ACCESSORY MAKE PASTRY DOUGH WITH LESS EFFORT
Make handmade quality pastry dough, with less effort, using the KitchenAid® Pastry Beater Accessory for a variety of dishes, such as biscuits, scones, tarts and empanadas.
Stand Mixer Attachments EXPAND YOUR CREATIVITY.
A single attachment opens a new world of flavors, textures and recipes. And there are 10 for you to explore.