Back to School Sale: Save 45%* off 2-Speed Hand Blender. From August 14 to September 5, 2018. Learn More >
*Before taxes. Model KHB1231. While quanitites last. Only valid for Canadian orders on Kitchenaid.ca. Cannot be combined with other offers, rebates, discounts or promotions.
SHOP ALL HAND BLENDERS
Our premium hand blenders are designed to help expand your repertoire. Now soups, smoothies, sauces and salsas are just the beginning. Find the right Hand Blender for you.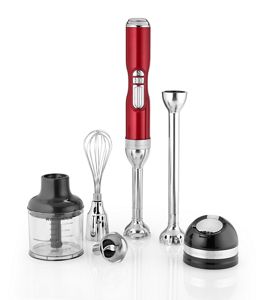 5-SPEED PRO LINE® CORDLESS HAND BLENDER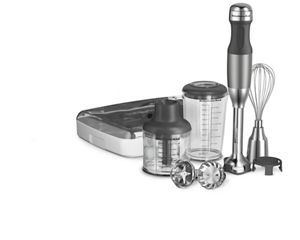 5-SPEED HAND BLENDER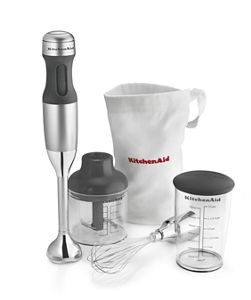 3-SPEED HAND BLENDER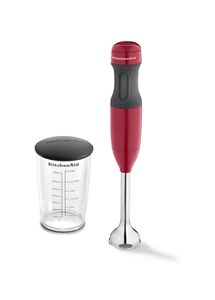 2-SPEED HAND BLENDER
Blend, Puree, Crush, Froth, Whip, and Chop
Blend, Puree, Crush, Chop, Froth, and Whip
Blend , Puree, Whip, and Chop
Number of Attachments Included
Removeable 8" & 13" blending arms, Whisk attachment, 2-1/2 Cup Chopper Attachment, 3 Interchangeable Bell Blades
Removeable 8" & 13" blending arms, Whisk attachment, 2-1/2 Cup Chopper Attachment, 3 Interchangeable Bell Blades
Removable 8" Blending Arm with Fixed S-Blade, Whisk Attachment, 2-1/2 Cup Chopper Attachment
Removable 8" Blending Arm with Fixed S-Blade